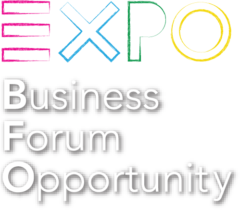 13 – 14 July 2020
Villa Condulmer
Mogliano Veneto, Treviso
Cos'è Expo Business Forum Opportunity?

Una due giorni nei quali le Imprese fissano un'agenda di incontri con le Imprese e gli Imprenditori Internazionali o partecipano ai seminari per aumentare la Conoscenza e le Relazioni.

Momenti di Business con stand e momenti di Conoscenza con speech dedicati.

Un programma di incontri e speed date dove incontrare almeno 100 realtà aziendali in due giorni.

Un programma di seminari sui Mercati Esteri per presentare Servizi, Strumenti ed Esperienze.
What is Expo Business Forum Opportunity?
Two days where Companies set an agenda for meetings with International Companies and Entrepreneurs or participate in workshops to increase Knowledge and Relationships.

Moments of Business with stands and moments of Knowledge with dedicated speeches.

A program of meetings and speed date where you meet over 100 Companies in two days.

A program of workshop about Foreign Markets where you present Services, Tools and Experiences.
Le Aree Espositive e gli Speech di Expo Business Forum Opportunity
Le 4 Aree Espositive hanno nomi evocativi, interconnessi e basati sulle reali necessità delle Aziende nell'epoca del 4.0.
AREA I Maestri che Raccontano le Eccellenze
Maestri e Imprese Italiane che realizzano Prodotti Unici al Mondo ma, soprattutto, inaspettati sia nella bellezza che nella narrazione della Produzione. Un'area che non esiste nel Mondo ma che intende presentare "il bello ed il buono" del Made in Italy.
AREA I Servizi che Facilitano
Aziende che forniscono attività di supporto specialistico in vari ambiti, che permettono alle Aziende di focalizzarsi sui propri punti di forza e di conseguenza incrementare la Qualità delle Performance.
AREA I Paesi che Crescono
Aziende e Partner che aiutano a sviluppare i Business nei principali Mercati Mondiali, con un approccio concreto e diretto, favorito dalla presenza in loco di Distributori e Buyer Internazionali.
AREA Le Tecnologie che Abilitano
Imprese che forniscono Soluzioni, Strumenti e Tecnologie all'avanguardia il cui utilizzo permette di automatizzare varie fasi dei Processi Aziendali.
The Exhibitions Areas and Speeches of Expo Business Forum Opportunity
The 4 exhibitions areas have evocative names, interconnected and based on the real needs of the Companies in the era of 4.0.
AREA Masters Tell of Excellences
Italian Masters and Companies that produce products that are unique in the World but, above all, unexpected both in beauty and in the Production narrative. An area that does not exist in the world but that intends to present "the beauty and the good" of Made in Italy.
AREA Services that Facilitate
Companies that provide specialist support activities in various fields, which allow companies to focus on their strengths and consequently increase the Quality of their Performance.
AREA The Growing Countries
Companies and Partners that help to develop Businesses in the main World Markets, with a concrete and direct approach, favored by the presence on field of International Distributors and Buyers.
AREA The Enabling Technologies
Companies that provide cutting-edge Solutions, Tools and Technologies whose use makes it possible to automate various phases of Business Processes.